You've heard of the
Butterball Gift Check Program.
Millions of these gift checks are used as employee and customer gifts and incentives.
We're the company that evolved that program into its current success, and we'd like to create the same Gift Check success for your brand.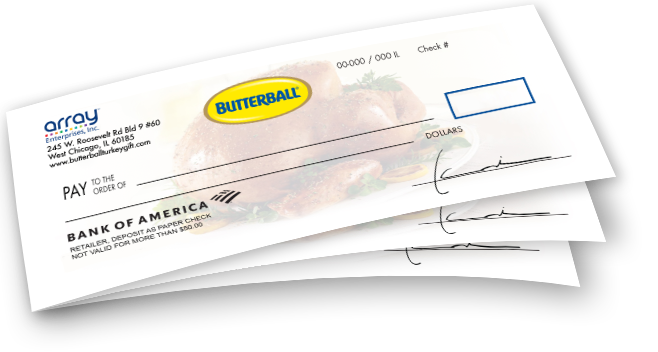 Do you have a trusted, sought-after, recognizable brand?
Employee and customer gift checks—used as gifts, rewards, incentives or loyalty programs—represent untapped and potentially huge growth opportunities for your brand.
Our experts at Array will help design, develop, market and manage your brand's custom gift check program from A to Z.